Saturday, 23.11.19
[timed offdate="20191123″]
---
[/timed]
In collaboration with Amann Studios, sound designers and sound engineers Christoph Amann and flutist Iva Kovač, Shpilman created a visceral performance experience emphasizing a mixture of authentic human expressions and sound movement with systemic processes. The work that is premiered in Wien Modern on Nov 17 will have a Studio performance the Amann Studios and its state of the art audio gear and acoustic environment, enabling an immaculate realization of the work. In addition, there will be a presentation of a new work in progress for a choir of 400 moving voices and some example of the spatio-temporal work.
The performances will be accompanied by a short artist talk and open discussion.
Program starts at 8 pm
Spins 2 (2019)
Flute and electronics
Performer: Iva Kovač
Recording Artist: Christoph Amann
Tiferet 3 (2019/20)
large choir
excerpts of electronic work in progress
Singers:
Jakob Berger(Bass), Daniel Castoral(Tenor), Magdalena Simmer(Soprano), Anna Warzinek(Alto)
Recording Artist: Christoph Amann
Open Closed Open (2018/19)
Multimedia installation by Amir Shpilman, Liat Grayver and Yair Kira
(excerpts of sound installation)
Sound programming and artistic consultation: João Pais
Loud Speakers Design: Andreas Kakogiannis
Audio recording: Studio für electronische musik, Hfm Dresden
Singers: Mima Millo (Soprano), Cornelius Uhle (Baritone), Galil Jamal (Bass- Baritone), Bojan Heyn (Bass)
KulturKontakt Austria bietet den Composers in Residence die Möglichkeit, in den amann studios an ihren Projekten in geeigneter Studioumgebung zu arbeiten und die entstandenen Werke in einem öffentlichen Konzert in der Reihe "AIR 2 hEar – composers' encounters at amann studios" im kleineren Rahmen am Ende der fünftägigen Studiosession zu präsentieren, gemeinsam mit österreichischen Musikschaffenden.
Diese Neuauflage der "live recording sessions" ist Teil der seit einiger Zeit bestehenden Kooperation von KulturKontakt Austria mit amann studios. Als Gäste der Composers in Residence von Bundeskanzleramt und KulturKontakt Austria fungieren nun – in Umdrehung des ursprünglichen Prinzips – Musikschaffende und KomponistInnen aus Österreich.
Konzert in Kooperation von KulturKontakt Austria und amann studios
Eintritt frei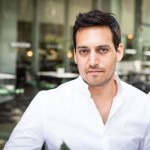 ---
Biography
Shpilman works in the theatrical realm and collaborates with dancers, designers, visual artists, poets and authors to express his musical ideas through non-musical means. In his work he manages to translate the relationship between structure and volatility to authenticity through "alluring and consistently invigorating" performances (Allan Kozinn, The New York Times.)
Selected to represent Germany at the European Capital of Culture 2016, Composer Amir Shpilman premiered Destruction for symphony orchestra and large choir in spectacular outdoors performance on the banks of the Odra river with 140.000 in attendance.
Other recent engagements include premiere at La Biennale di Venezia by Ensemble Intercontemporain (Paris), a creation of a new-music theater work for the Maxim Gorki Theater (Berlin), close collaborations with conductor Matthias Pintscher, International Contemporary Ensemble (New York), Ensembles Meitar and Nikel (Tel Aviv), Interface (Frankfurt), Ensemble Mosaik and LUX:NM (Berlin) and many more. As a trained conductor, Shpilman is interested in the physical and movement aspects of music.