Tuesday, 07.05.19
[timed offdate="20190507″]
---
[/timed]
We would like to invite you to witness the live LP recording
session of a hot, new austrian/polish quartet, led by
trumpeter and composer Piotr Damasiewicz.
Featuring the meticulously passionate polish saxophonist
Chris Kasprzyk, versatile, viennese-to-the-bone bassist
Thomas Stempkowski and innovative jazz and electronica
drummer Alexander Yannilos.

The music of the quartet is best described as
"..expressive, free, though very rhythmic and melodic, manic at times, always lovingly passionate…"

You are given the opportunity to not only experience this quartet live, but to take part in the creation of an album by means of your presence and energy at the famous Amann Studios Vienna. The entrance fee of 20€ includes a copy of the vinyl LP that will be sent to your address as soon as the production is completed.


L.A.S
Piotr Damasiewicz – trumpet
Chris Kasprzyk – saxophone
Thomas Stempkowski – double bass
Alexander Yannilos – drums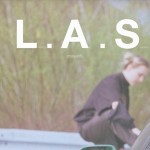 ---
Piotr Damasiewicz also known as Damaś (born April 11, 1980 in Wroclaw) is a Polish composer, trumpeter and music curator.
He studied at the academies of music in Wrocław (Akademia Muzyczna im. Karola Lipińskiego we Wrocławiu), Bydgoszcz (Akademia Muzyczna im. Feliksa Nowowiejskiego w Bydgoszczy) and Katowice (Akademia Muzyczna w Katowicach) He founded the 'Music According To Art Association' (MATA) which promotes artists looking for alternative solutions in music and art. In his musical work, he references the languages of modal jazz, free jazz, European classical music, new European improvised music, sound art and electroacoustic improvisation.
Damaś has collaborated with the artistic circles of art contemporary galeries, academies of fine arts, and foundations of modern art where he has presented his music during various mutual events.
One of the most significant achievements in this area was the exhibition of his artwork in the Modern Art Gallery BWA in Katowice. For this project, he experimented with space and form in a dialogue with "Pojęciokształty" ("figures of meaning") by Stanisław Dróżdż.[1]
Damasiewicz has performed / collaborated with artists such as Jason Moran, James Carter, Phil Minton, Lotte Anker, Tomasz Stańko, Kazuhisa Uchihashi, Magda Mayas, Raymond Strid, Pall Nilssen Love, Dave Rempis, Michael Zerang, Gerard Lebik, Andrzej Bauer, Cezary Duchnowski, Jeb Bishop, Rudi Mahall, Spinifex, Red Trio, Igor Pudło, Jon Falt, Per Zanussi, Samuel Blaser, Hans Koch, Joker Nies, Bettina Wenzel, Satoko Fuji, Morihide Sawada, Maciej Garbowski, Maciej Obara, Dominik Wania.[1]
Damaś has performed at such a important places like North See Jazz Fest., Tokyo Jazz Fest., London Jazz Fest., Jazz Jamboree., Dizzy's Club Lincoln Centre, Jazztopad, Isai Festival Chennai., Cracow Autumn Jazz Fest., Menchester Jazz Fest.,Warsaw Summer Jazz Days., Paris Banlieues Jazz Fest., Music Biennale Zagreb., Ars Musica Brussels, Vancouver International Jazz Fest., and many others.
Chris Kasprzyk
Saxophonist, improviser, sound artist , born 1977 in Krakow, Chris Kasprzyk grew up amongst a flock of wild geese outside this beautiful city.
He currently lives and works in Vienna, Austria.
Thomas Stempkowski lebt und arbeitet als Kontrabassist und Komponist in Wien und ist Veranstalter der monatlichen Konzertreihe "QUANTEN – Kammer für Musik". Zur Zeit hat er die Karenz-Professur am Landeskonservatorium Klagenfurt für Jazz-Bass und Pädagogik inne (Okt. 2016 – März 2017). Seine Klasse umfasst 12 Studenten.
Erst nach dem Erlernen und mehrjährigen Ausüben zweier Berufe (Hochbautechniker und Möbeltischler) wandte sich Thomas Stempkowski dem Kontrabass zu. Die Musik gewann nach ersten Unterweisungen durch Angus "Bangus" Thomas einen immer größeren Stellenwert in seinem Leben, sodass er schliesslich bei Harald Putz und Uli Langthaler Jazzbass am Konservatorium der Stadt Wien (heute Musik und Kunst Privatuniversität der Stadt Wien) studierte.
1998–2004 Konzertfachdiplom Jazz an der Musik und Kunst Privatuniversität der Stadt Wien (H. Putz, U. Langthaler)
2004–2009 Bachelor of Arts Konzertfach Kontrabass an der Konservatorium Wien Privatuniversität (A. Ackerman, H. Mayr)
2007–2010 Master of Arts Konzertfach Jazz an der Anton Bruckner Privatuniversität (P.Herbert)
Meisterkurse bei Prof. Johannes Auersperg und Tim Dunin
Aufgrund reger Tätigkeit als Musiker bewegt sich Thomas Stempkowski mühelos zwischen den verschiedenen Genres hin und her. Die daraus entstandene Sehnsucht nach einer Musik frei von Kategorisierungen sucht und lebt er in seinen eigenen Projekten. Diese Suche bündelt sich in der Freien Musik. Er komponiert und spielt für diverse Theater–, Film– und Kabarettproduktionen, leitet eigene Projekte in Bereichen wie Neue und Freie Musik, Jazz und Elektronik/Akusmatik.
Auftritte u. a. mit Cremerata Baltica (Lockenhaus), Hugo Wolf Quartett (Lockenhaus), Facil Say, Clark Terry, Harold Jones, Robert Opratko, Lou Grassi, Donald Robinson, Wolfgang Reisinger, Franz Hautzinger, Susanna Gartmayer, Marco Eneidi, Agnes Heginger, Michael Fischer, Vienna Improvisers Orchestra, Ingrid Oberkanins, Simon Frick, Judith Reiter, Vasile Marian, Thomas Berghammer. Diverse freie Orchester und Kammermusik im Raum Wien.
Seit 2009 ist Thomas Stempkowski Substitut für das Bühnenorchester der Wiener Staatsoper und der Volksoper Wien (z.B.: P.Hindemith "Cardillac" Premiere 17.10.2010, W.A.Mozart "Don Giovanni" Premiere 14.11.2015, P.Eötvös "Tri Sestri" Premiere 06.03.2016)
Seit Jänner 2012 veranstaltet er die monatliche Konzertreihe "QUANTEN – Kammer für Musik", welche in weiterer Folge als Interessensgemeinschaft und Plattform für zeitgenössisches Musizieren agiert: von komponiert bis improvisiert und zurück… Bisherige Gastmusiker u. a. Karl Sayer, Alessandro Vicard, Thomas Berghammer, Jean–Christophe Mastnak, Susanna Gartmayer, Judith Reiter, Franz Hautzinger, Maria Frodl, Simon Frick, Karl Ritter, Andrej Prozorov, Andreas Schreiber, Peter Herbert, Agnes Heginger, Wolfgang Reisinger, Ingrid Oberkanins, Michael Fischer, Meaghan Burke, Burkhard Stangl, Katharina Ernst, Didi Kern, Igor Gross, Bernadette Zeilinger, Werner Zangerle, Jakob Gnigler,
Arnold Noid Haberl, Máté Pozsár u.v.m.
Das Leben erwacht im Moment–Musik.
Thomas Stempkowski auf "contrabajo concertante":
http://contrabajoconcertante.blogspot.co.at/2011/05/thomas-stempkowski.html
NEWSLETTER
E-Mail-Adresse:
STRINQUANTET: "AUF DER SUCHE NACH DER STILLE" – AB SOFORT ERHÄLTLICH
strinquantet-cover-auf-der-suche-nach-der-stille-freifeld-tontraeger-2016
Strinquantet – "auf der suche nach der stille"
2016 Freifeld Tontraeger #014
Mehr über das Strinquantet
https://thomas-stempkowski.com/biographie/
Alexander Yannilos
(*1989) arbeitet als Schlagzeuger, Ton-Ingenieur/Produzent und Veranstalter in Wien.
2011 gründete er mit Pianist Georg Vogel den Verein FREIFELD, um fortschrittliche Musik zu fördern und eine gemeinnützige, nicht profit-orientierte Alternative zum etablierten Kultur-Mainstream zu bieten. Er plante und baute die "Strenge Kammer" im Jazz Club Porgy & Bess, die von FREIFELD mit der eigenen Konzertreihe "FREISTUNDE" eröffnet wurde. Insgesamt hat er seither mit FREIFELD mehr als 200 Konzerte mit unzähligen KünstlerInnen der Österreichischen Szene, sowie mit Bands aus Deutschland, der Schweiz, Ungarn, Frankreich, Italien, Slowenien, Schweden, Norwegen, Russland, England, dem Iran sowie Kanada und den USA organisiert.
Seit 2014 umfassen die Vereinsaktivitäten auch das Label FREIFELD TONTRAEGER. Darauf erscheinen von Yannilos produzierte Alben sowohl der jungen Generation als auch von etablierten KünstlerInnen. Insgesamt hat er seit 2011 mehr als 60 Alben und über 400 Konzerte aufgenommen, produziert und/oder eingespielt.
Als Schlagzeuger ist er regional und international regelmäßig in verschiedensten Bestzungen zu hören, etwa mit seinem eigenen Kollektiv MOTHERDRUM, dass sich der Fusion instrumentaler Live- Improvisation mit experimenteller Clubmusik verschrieben hat, dem Quartett EXISTENZHENGSTE, das Elemente aus Jazz, Punk und Blasmusik verbindet, dem Improvisations-Trio P:Y:G, der Vorarlberger Band LINTU, uvm.
https://www.freifeldtontraeger.com/yannilos