Saturday, 25.01.2020
[timed offdate="20200125″]
---
[/timed]
Public live recording session at amann studio, Neustiftgasse 68, 7th district Vienna
doors 8 pm, admission 8.-/10.-
State of the art jazz impro, elaborate in playing style, creating dense textures but nevertheless rich in dynamic and tonal variety.
Duit – Gnigler
Valentin Duit – drums
Jakob Gnigler – tenor sax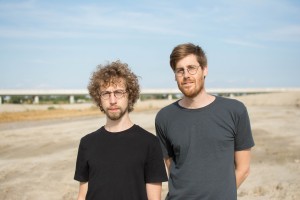 © Duit – Gnigler 2020
---
Duit – Gnigler
Valentin Duit
(*1992), der als Schlagzeuger und Komponist in diversen Ensembles, vor allem in den Bereichen Jazz und Neue/Improvisierte Musik tätig ist (unter anderem Dsilton, zwölf nach vier, Christopher Pawluk Quartett, Coastline Paradox 5, Entrainment, Nifty's, B. Fleischmann sowie seine eigenen Bands Valentin Duit Quartett und Trabanten), erschafft auf seinem Solo-Album "Mashevene " für sich allein stehende, lebendige musikalische Wesen. Dabei bedient er sich einer Mischung aus Konzeption, Komposition und Improvisation, erweiterter Spieltechniken und polyphoner Konstrukte, und legt besonderen Wert auf einen klaren und transparenten musikalischen Gestus. (Freifeld Tonträger)
Jakob Gnigler
Jakob Gnigler (born 1989) is a saxophonist from Vienna. Following his studies of saxophone and improvisation at the Institute for Jazz and Improvised Music at the Anton Bruckner private university in Linz, he focused intensively on tone experiments and improvised music. He works on improvisation concepts within the context of a band in the trio "PYG". He composes for "Pneuma", a contemporary music ensemble, amongst others. With his jazz band "Gnigler", he won the "Bawag P.S.K. Next Generation Jazz Award" following the release of their debut album 2014 in December 2015.
Jakob Gnigler's compositions organically blend different music worlds – contemporary music, chamber jazz, free jazz and prog-rock – without losing their strong identity or sounding too cerebral. As Jakob Gnigler stresses: "we just play, without being permanently in sway to the question of could, must and should. And the very fact that it is not trying to be something means it is everything". He elaborates in the digital liner notes how he explores the tension between form and structure in improvisation, contrasts in tonal arrangements and synchronicity, predictable and unpredictable elements in compositions and improvisations, and how his compositions examine of the role of the individual musician-improviser in this contexts. (gniglersounds)