Saturday, 02.06.18
[timed offdate="20180602″]
---
[/timed]
admission: 10.-/8.-
comprovisation – a site specific duo
Pamelia Stickney – theremin
Ignacio Cordoba – La Caja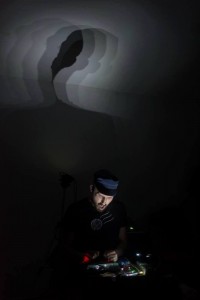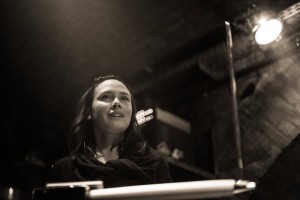 ---
comprovisation – a site specific duo
Pamelia Stickney
from Wikipedia:
Pamelia Stickney (* 28. Mai 1976 in Südkalifornien, USA; früher Pamela Kurstin) ist eine US-amerikanische Musikerin und Theremin-Spielerin.
Sie spielte unter anderem mit Foetus, Arthur Blythe,  Makoto Ozone, David Byrne, John Zorn, Sébastien Tellier, Grace Jones, Yoko Ono, Otto Lechner,  Max Nagl und trat in der Dokumentation über Robert Moog, Moog (2004), auf.
2005 leitete sie zusammen mit Lidia Kawina beim Moog Theremin Fest in Asheville eine Meisterklasse für Theremin. Sie gab Workshops und hielt Vorträge am Berklee College of Music, Boston Conservatory of Music und im Metropolitan Museum in New York. Sie gibt auch Privatunterricht in Europa und den USA.
2007 erschien ihre Solo-CD auf John Zorns Label Tzadik.
Neben Solo-Konzerten improvisiert sie mit den verschiedensten Jazz-Formationen und Künstlern der elektronischen Musik und tourt mit ihrer Band Blueblut vor allem in Großbritannien und Europa. Daneben begleitet sie Stummfilme und arbeitet mit Visual Artists zusammen.
In ihren Solo-Konzerten, die sie "Theremin-Orchester" nennt, nutzt sie Live-Loops zur Erzeugung mehrstimmiger Klanggebäude, die an Minimal-Music erinnern.
Pamelia Stickney lebt in Wien.
Commons: Pamelia Kurstin
 – Sammlung von Bildern, Videos und Audiodateien
IGNACIO CÓRDOBA 
is a Copenhagen-based spanish musician, whose sounds go from free improvisation or the first electronic traditions ala BBC Radiophonic Workshop or Elianne Radigue, to current trends like The Caretaker, Oren Ambarchi or William Basinski.
Ignacio devotes himself to "La Caja" (The Box) – an old industrial calibration machine that plays with time like memory does: stretching, slowing and speeding sound, making it appear and disappear a bit different every time. Distant and hypnotic like a black hole, he uses it to get us to underwater sounds, bubbly atmospheres and melancholic mermaid calls through emotional and trance-inducing tunes.
The project has been active in different line-ups (from solo or duo up to quintet) since 2011, with two self-released records, cassette tapes through the labels MAGIA and Punctum, and shows all over Spain and 6 european tours through 17 countries. He is currently working in parallel on THIS TAPE MACHINE DESTROYS TIME, a year-long, release-per-month cassette series with tape loop explorations.