Saturday, 24.06.17
[timed offdate="20170624″]
---
[/timed]
I have to add some personal remarks on this coming event at amann studios, as it is closing a really great circle in the little globe of my life as a sound worker. In 1993, Wolfgang asked me to do a recording of his songs. It happened to be the first CD, I made with my own equipment, consisting of my mac and a 4 channel sound card, which was the first Pro Tools system available. We had some nice AKG microphones, a "small" sound craft console and a great recording location, a church in the 6. district of Vienna.
The result was a really nice album, I'm still proud of. Read more about it in the text below.
Wolfgang, who has lived in Berlin for many years, called me last summer and we decided to do another recording together, this time at my studio. After 24 years the chemistry was still good and the some of the recorded songs were already played on independent radios in New York and London.
20.00
Wolfgang Tschegg
Wolfgang Tschegg – Voice, Piano
Gernot Ebenlechner – Drums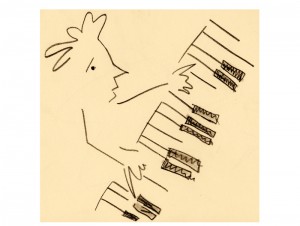 © Wolfgang Tschegg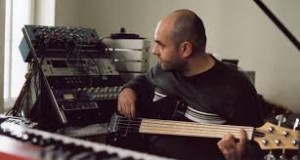 ---
I found a nice article about Wolfgang on the
Jazzbutcher website
, possibly from the early 2000's which I boldly copy-pasted to serve as short biography..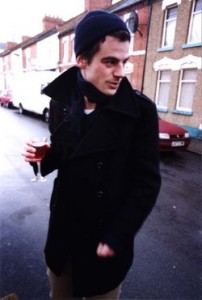 Born 47 years ago in the Alpine village of Goetzis in Austria, Wolfgang Tschegg moved to Vienna to study singing at the world-famous Conservatory. Going by the evidence of his first album, he must have been studying some pretty strange things.
Wolfgang made his debut as a singer and guitarist at the Flex Club in Vienna in 1991. By 1993 he was a favourite on the local scene, often opening for touring British and American bands, and it was then that he released that extraordinary first album.
Recorded in a Vienna church, Wolfgang Tschegg is a record of astonishing simplicity, 
elegance and seductive power. Instrumentation is kept to an essential minimum: a fat Gibson 335, a harmonium, even a bassoon, used to devastating effect on Dig . The songs are spare and beautiful, the lyrics in English, the voice rich and confidential. Stereoqueen has all the grace of a Central European Jeff Buckley, or even Leonard Cohen. Hey Star is simply a classic. Despite its unlikely title, Abdominal Fire has made regular appearances on the DJ's set list at the Viper Room in Los Angeles.
In 1996 Wolfgang moved to Berlin to study music therapy. At the same time he teamed up with Viennese programmer/producer Gernot Ebenlechner to form the band wir (not to be confused with the offshoot of the British band Wire). Gernot is also involved with the Vienna Scientists group of DJs and producers who recently rocked The Limelight in New York.
Gernot brought his skills to Wolfgang's songs, resulting in what the duo called Klare Tanzrock Loesungen – Clear Dance Rock Solutions.. That's 'solutions' in the … uh … chemical sense.
The new project once again made its debut at Vienna's Flex Club before going on to play all over Germany and Austria. Apart from playing on a ship in Rostock harbour and at the prestigious Volksbuhne in Berlin, Wolfgang also got to perform at the Viennese Psychiatric Clinic.
In April of this year wir released their album, gigolo jet . Wolfgang's tunes ride on slinky loops and beats, the guitar complemented by imaginative Viennese techno squiggles and bleeps. This time the songs are in German (although a few words of English and French drift through here and there). A release on London's Octopus Record label is being discussed.
Through the arrangements the songs still shine simple, direct and affecting.  Winter Kompakt , for which the duo have made a video, is as romantic a tune as Wolfgang has yet recorded. He might have a big city sound on his new album, but the heart of the Electric Alpine Country Boy is still beating on Weil ich die Alpen Mag , a tune which brings to mind classic New Order.