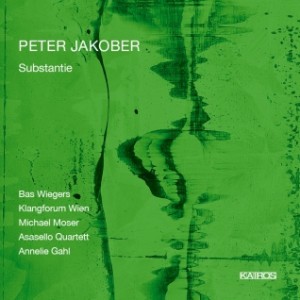 Kairos Catalogue No.: 0015007KAI
Recording Date:
(1) 13 Nov 2015 (2) 2017 (3) 23 Sep 2010 (4) 2008
Recording Venue:
(1) Wien Modern, Konzerthaus – Mozart-Saal, Vienna (2) minusgroundzero, Vienna (3) Klangspuren Schwaz, Kirche St. Martin, Landesstudio Tirol (4) Wels, Pavillon
Peter Jakobers complex systems of synchronisation and desynchronisation, multifaceted hues of rhythmic design and microtonal progressions create a suspenseful poetically dynamic sound-schisms. Rhythmic superimpositions, shifts, repetitive tones with almost imperceptible pitch changes, glissandi with continuous pitch-bending are among the stylistic elements employed by Perter Jakober.
(mica — Musikmagazin, 20 Apr 2017)
Final CD-mastering: Christoph Amann