KulturKontakt Austria bietet den Composers in Residence die Möglichkeit, in den amann studios an ihren Projekten in geeigneter Studioumgebung zu arbeiten und die entstandenen Werke in einem öffentlichen Konzert in der Reihe "AIR 2 hEar – composers' encounters at amann studios" im kleineren Rahmen am Ende der fünftägigen Studiosession zu präsentieren, gemeinsam mit österreichischen Musikschaffenden.
Diese Neuauflage der "live recording sessions" ist Teil der seit zwei Jahren bestehenden Kooperation von KulturKontakt Austria mit amann studios. Als Gäste der Composers in Residence von Bundeskanzleramt und KulturKontakt Austria fungieren nun – in Umdrehung des ursprünglichen Prinzips – Musikschaffende und KomponistInnen aus Österreich.
AIR stands for artists in residence program by Kulturkontakt Austria. The concert series is a collaboration between Kulturkontakt and Amann Studios. The artists in residence work for one week at a dedicated space in Amann Studios and show their works at the end in a concert together with Austrian Composers, invited by Christoph Amann.
Thursday, 14.09.17

Piyawat Louilarpprasert - Siravith Kongbandalsuk (Trombone)
Mirage 4.0.x1.#4 for trombone and electronics (20 mins)
–
Stefan Nussbaumer
Live electronics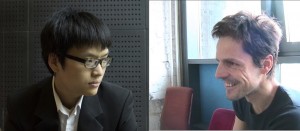 © Piyawat Louilarpprasert  - Stefan Nussbaumer © unbekannt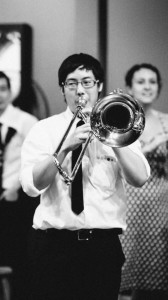 Siravith Kongbandalsuk, © Piyawat Louilarpprasert
Read more »