Once again an Amann Studios production is nominated for Deutscher Hörbuchpreis with Wolf Haas' "Brennerova" in 2015.
For Brennerova the recording, mixing and mastering took place in 2014 at Amann Studios.
The award winner will be announced on January 29th!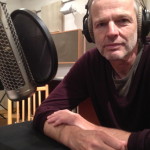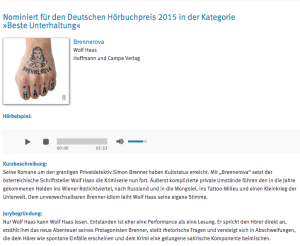 The audio book series "Afrika Erzählt" produced at Amann Studios in 2007 was the winner of Deutscher Hörbuchpreis 2008.