Saturday, 24.06.17

I have to add some personal remarks on this coming event at amann studios, as it is closing a really great circle in the little globe of my life as a sound worker. In 1993, Wolfgang asked me to do a recording of his songs. It happened to be the first CD, I made with my own equipment, consisting of my mac and a 4 channel sound card, which was the first Pro Tools system available. We had some nice AKG microphones, a "small" sound craft console and a great recording location, a church in the 6. district of Vienna.
The result was a really nice album, I'm still proud of. Read more about it in the text below.
Wolfgang, who has lived in Berlin for many years, called me last summer and we decided to do another recording together, this time at my studio. After 24 years the chemistry was still good and the some of the recorded songs were already played on independent radios in New York and London.
20.00
Wolfgang Tschegg
Wolfgang Tschegg - Voice, Piano
Gernot Ebenlechner - Drums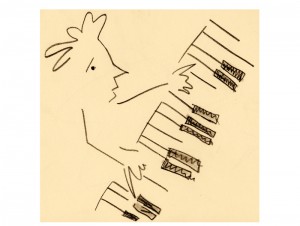 © Wolfgang Tschegg